Reducing energy costs for lighting by up to 90 %. The award winning smartengine technology is intelligent and provides unmatched efficiency. smartengine provides each user with exactly as much light as needed.
main energy uses in buildings – lighting, heating and cooling
lighting cooling & vantilation heating all others savings
real-time data

in our headquarters Lokschuppen | Bad Homburg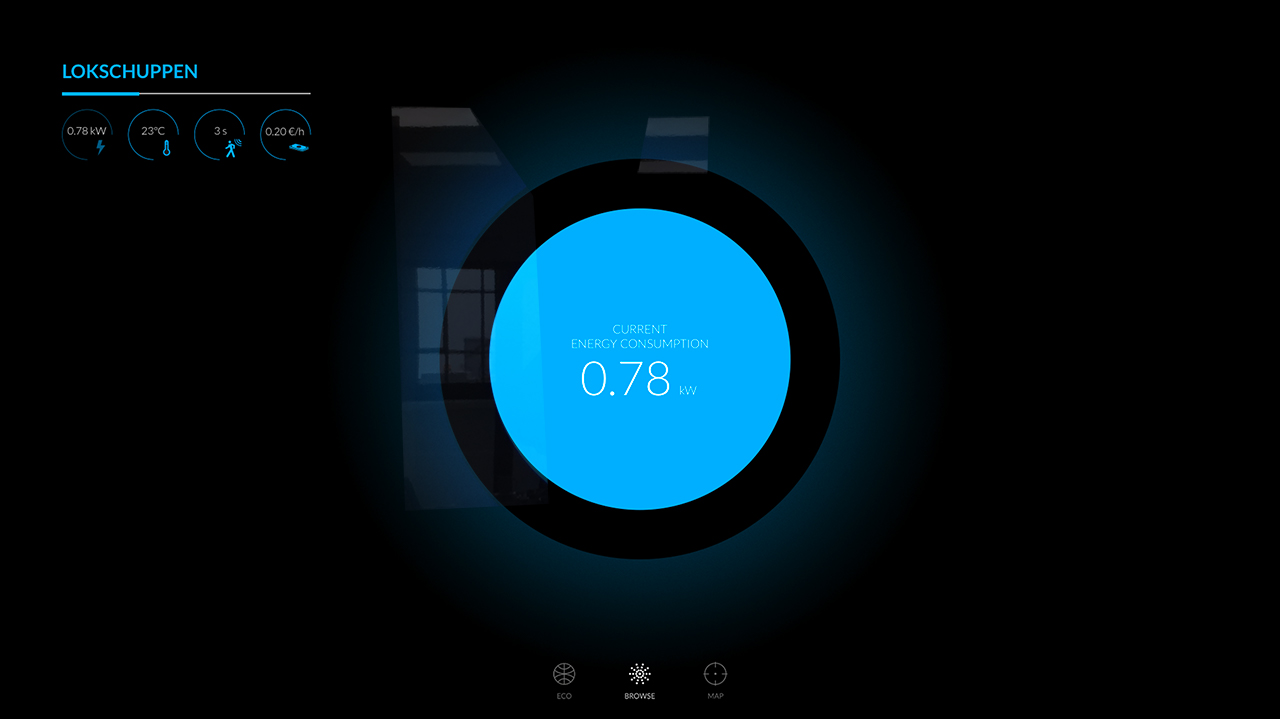 current energy consumption: 0.78 kW
space: 870 sqm
measuring accuracy: 99,5%
With smartengine consumption values between 1 and 2 watts/sqm can be achieved.
Reducing operating costs for lighting by up to 90 %. The sensor-based system uses safe extra-low voltage (SELV) to remove safety  hazards, protect LED lights and prolong their lifetime to up to 100,000 hours. With its open interface smartengine provides fine-meshed data for all building management systems.
smartmanager

– simple to use/easy to operate