Smartdirector manages up to 40 smartengines or 2000 sensors. With open building technologies, it enhances the system functions and is the interface for hardware and software integration. BAC and Building Management Systems are provided via an integrated Open API.


smart

director
Leading space utilization concepts can be implemented and flexibly adapted to meet specific needs. Fine-mesh sensory values become valid and representative values and pin-point actual states and requirements, which can be used by HVAC systems to precisely control heating, cooling or fresh air supply.
smartengine can be connected with multiple technologies to meet synergetic requirements for versatile applications and tasks - now and tomorrow. Scalable, transparent and future ready.

API
The open API allows developers to easily communicate with the smartengine system, or to create applications and software that do so. This also allows for PCs, smartphones or tablets to access the sensor network and the lighting system via the smartdirector. The lighting system is mapped in a digital data structure, which allows specific values ​​to be viewed or controlled. Existing applications, e.g. A building management platform can expand it's capabilities with the new smartengine functionalities.
Multi-Building

Functionality
Smartengine can operate many buildings from a central location. This feature is particularly interesting for campus and branch offices.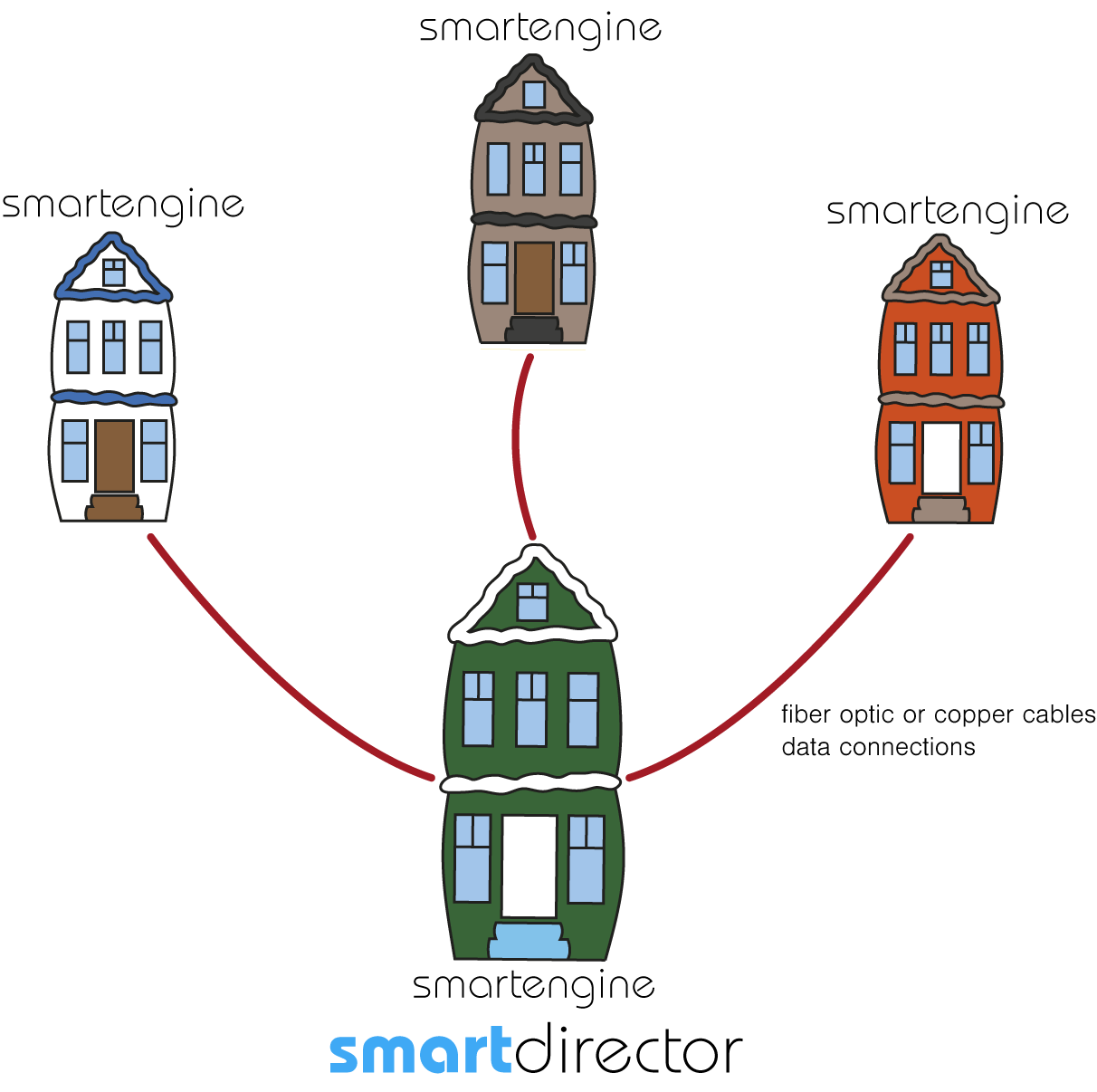 BACnet
BACnet is an open standard in the field of building automation. It allows different trades (such as heating, ventilation, air conditioning and lighting) to exchange data with one another. With the help of the smartdirector, a smartengine cluster can be integrated and controlled in BACnet. In addition, system values, e.g. Temperatures or presence (e.g., building management or automation stations) can be proofed and controlled. The strengths of BACnet include its openness, the range of functions and its international distribution.

downloads